Oh. My. Gourd! Be-leaf me when I say, we are so ready for fall around here. Delaware summers are hot and sticky…but fall…fall is fabulous. Bright shiny days, crisp cool evenings, crackling leaves and steaming hot drinks? Yes, please! Just the thought of it makes us want to break out our hoodies! So, while we're in that space between seasons when it's cold in the morning, but hot in the afternoon and then freezing by evening, lets talk about how to get the most out of your summer wardrobe before it's really time to break out the wool sweaters.
1. Grab a cozy sweatshirt.
This one is a no-brainer! The easiest thing to do is layer up a sweatshirt over your t-shirt or tank. Sweatshirts are a closet staple and obviously play well with nearly everything in your closet…leggings, jeans, even skirts. There is simply no wrong way to wear a sweatshirt!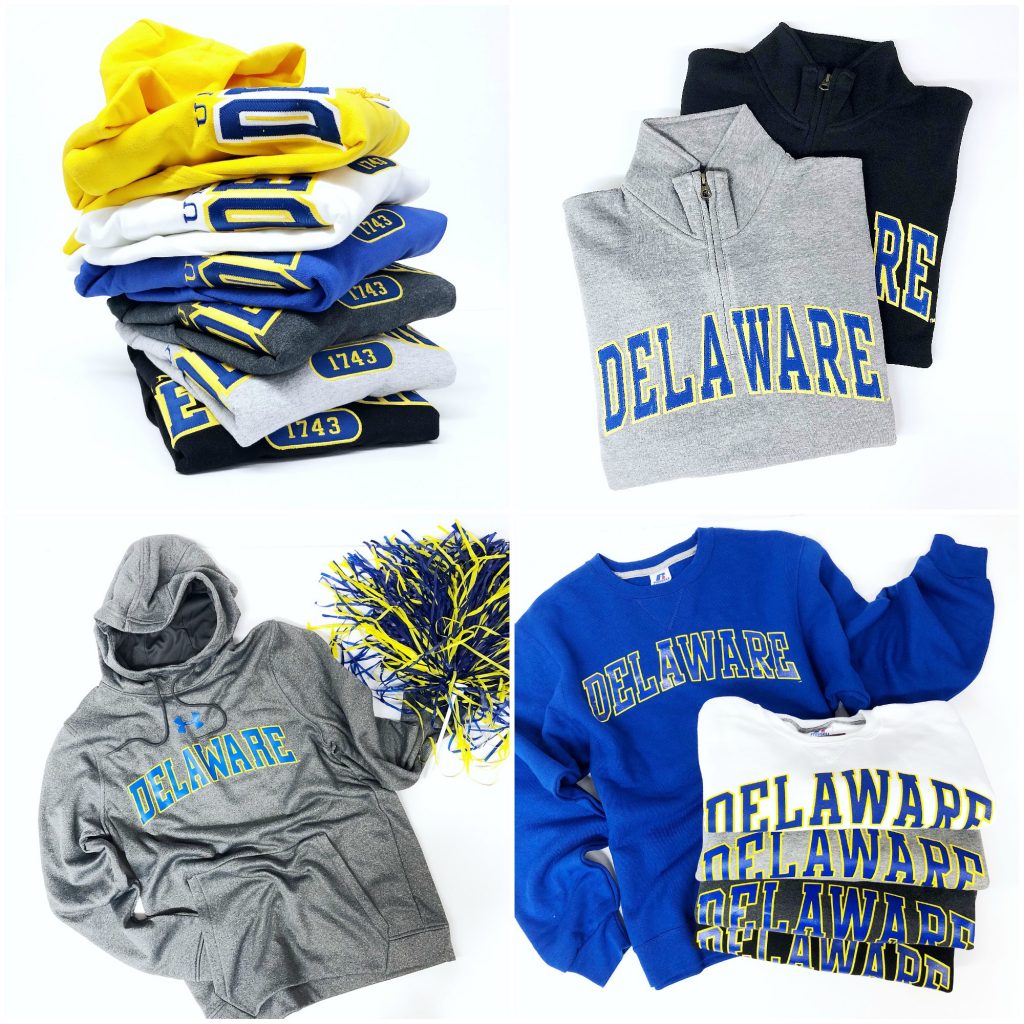 2. Bring on the socks.
A pair of funky socks add instant warmth and personality to any outfit. And for people who want to show some school spirit without screaming it from the rafters, a fun pair of Delaware socks is the way to go! Socks are also easy on the budget and will keep your feet oh, so happy when the temps start to dip.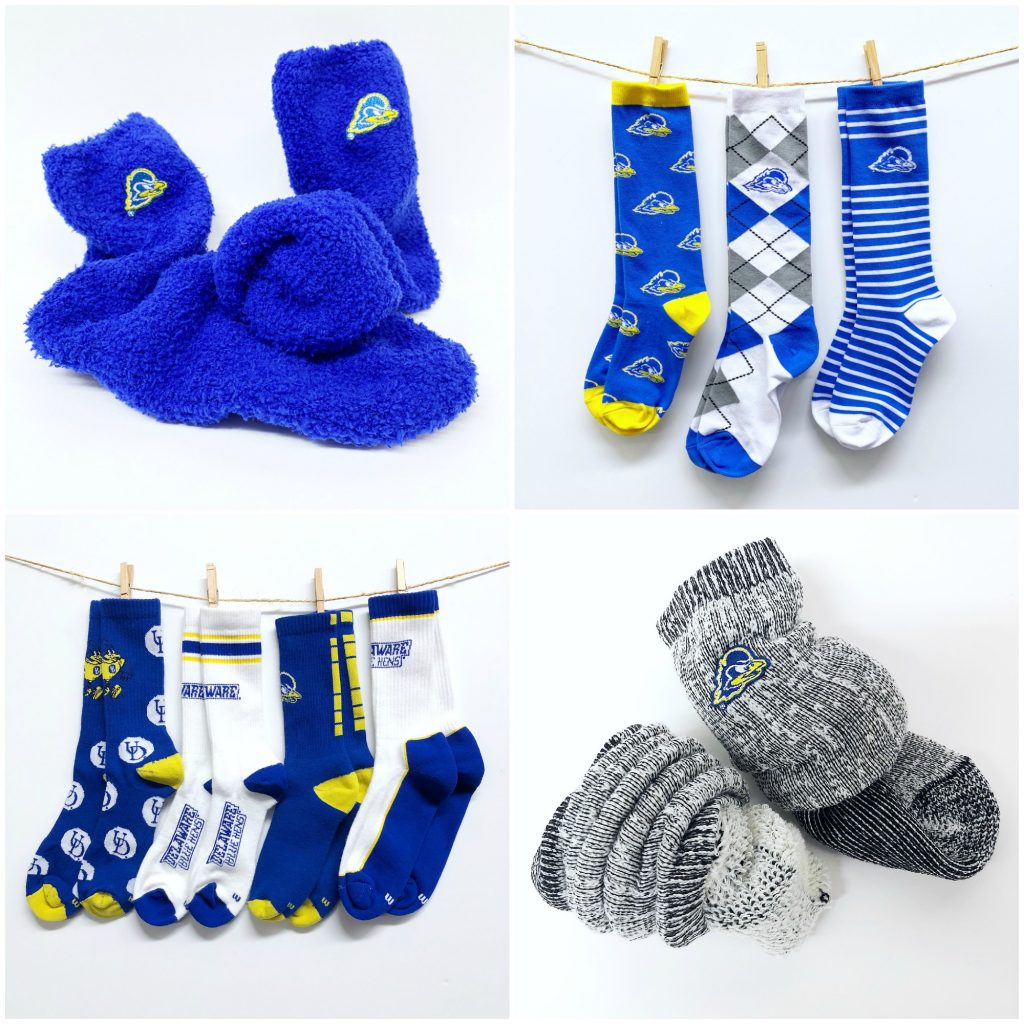 3. Add a hat or scarf.
You can never go wrong with a new UD hat and scarf for fall. The festive combo of blue and yellow just screams fall to us. And like socks, a hat or scarf is a fun way to show off your Blue Hen pride in a classic and subtle way…unless, of course, you go all in with our blue and yellow striped scarf set…then you will feel like you've been assigned to the Blue Hen House at Hogwarts.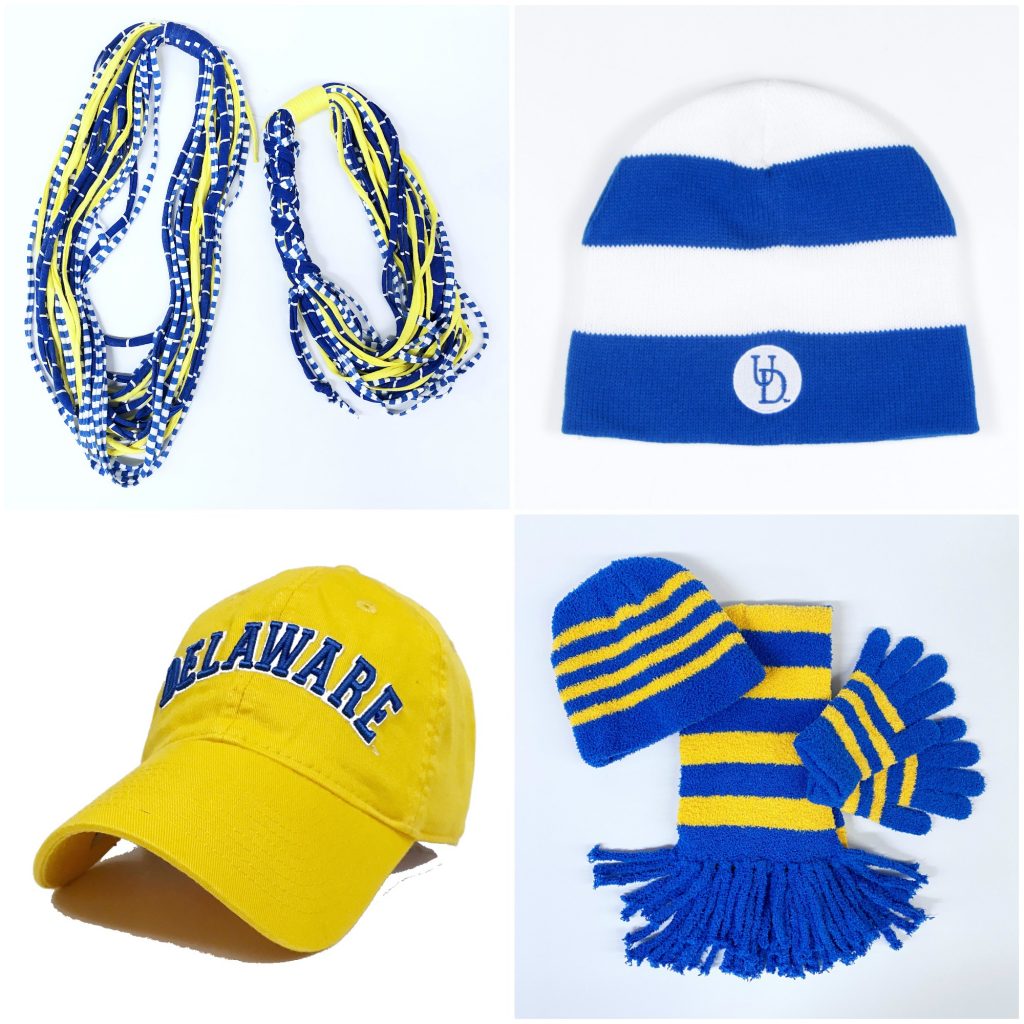 So, that's all ya gotta do, Blue Hens! Layer up and then be sure to Wear and Share on Instagram! We want to see your best pics showing off your Blue Hen fall style. Tag us @National510 to be featured in our Instafeed!