Here at National 5 & 10, we love a good party and there aren't many that are bigger or better than Mardi Gras.  If you can't sneak away to New Orleans for the real deal, don't despair!  We've rounded up a few of our favorite ways to celebrate at home.  Mardi Gras is all about being EXTRA, so don't shy away from over the top decor, rich foods and decadent desserts.  We've stocked the store with beads, masks, boas, funky hats and all the supplies you need to throw a quick and easy Mardi Party!
Set the stage with simple, inexpensive decorations.
The official colors of Mardi Gras are purple, green and gold, so look for party supplies in those colors to really set the mood.  Beads, masks, feathers and fleur de lis are also pretty synonymous with with New Orleans and Mardi Gras itself.  You can make any of the following decor ideas with inexpensive supplies you can find in our store.
If you want to really glam it up, consider this more time consuming, but effective and inexpensive idea…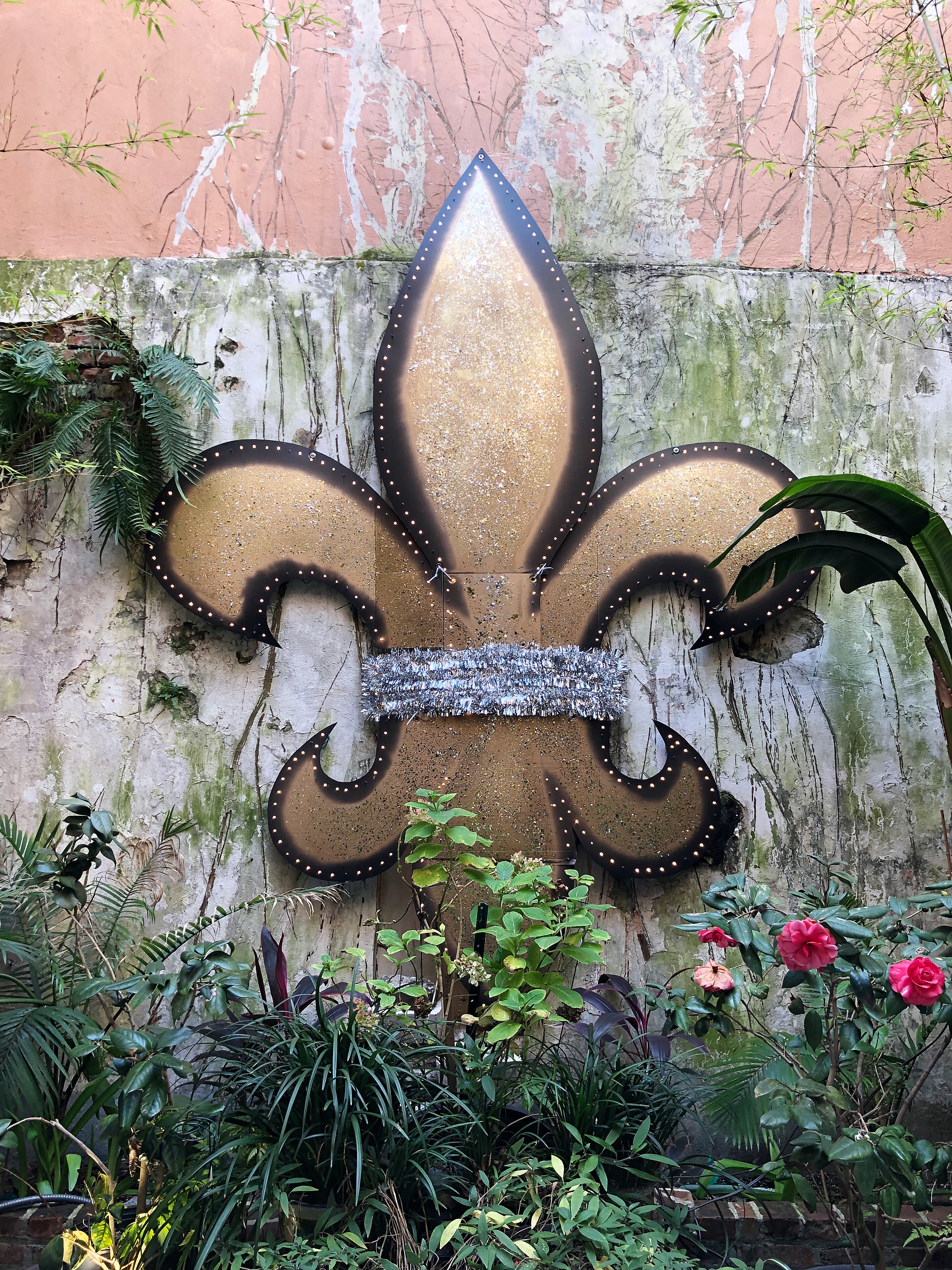 Plan your outfit…
You can't go wrong with beads and masks, but boas and funky hats are fun too.  (Pro tip: These items can also do double duty as decorations!)
Get the kids in on the fun by decorating masks.
Mardi Gras isn't just for grown-ups…it's actually a very family friendly celebration in New Orleans with many parades and events that cater to families.  A fun way to get kids involved is to let them decorate their own masks.  You can decorate pre-made face masks or create your own from paper plates or colorful card stock.  National carries a wide range of blank masks and crafting supplies that are just perfect for mask making.
Cook up a pot of Red Beans & Rice…yum!
Traditionally made on Mondays with Sunday dinner leftovers, this is one of the most delicious and crowd pleasing dishes you can make for your Mardi Gras party.  Our favorite family recipe is shown below…you can thank us later for sharing.  😉
Ingredients:
4 slices bacon, chopped & fried
1 medium onion, chopped
6 cloves garlic, minced
1 green bell pepper, chopped
1 stalk celery, diced
1 lb. dried red beans, soaked overnight, then drained
2 cups chicken stock
2 c. water
1 T. Creole seasoning (I like
Tony Chachere's Creole Seasoning
)
1 t. salt
1 c. rice, cooked
Directions:
Fry bacon to render fat…add extra fat if needed.
Add chopped veggies and cook until soft.
Add beans & seasoning…stir to mix.
Top with stock & water. Bring to boil, then simmer for a few hours until beans are soft.
Use a large spoon to smash some of the beans against the pot.
Optional: Add some chopped smoked sausage (andouille or kielbasa are perfect for this) and cook until heated through.
Serve over or under buttered rice.
Don't forget the King Cake…
Nothing says Mardi Gras like a King Cake.  The baby symbolizes good luck and prosperity to whoever gets the piece with the baby.  That person also gets to throw the next Mardi Gras party!
Now, get that party started!
You can't help but have fun when you're listing to New Orleans music…pull up the Mardi Gras radio station on Pandora or try this playlist on for size and see what you think!  It is sure to get you in the mood.

(Playlist via Plate n'Playlist – he also has a good red bean recipe.)
We hope this inspired you to start a new tradition or improve upon an old one.  If you need more inspiration, check out our Mardi Gras board on Pinterest for more decor ideas, recipes, drink suggestions and more.
Laissez les bon temps rouler!
(Let the good times roll!)