Over the past year, we have learned that Delaware Blue Hens love their Comfort Colors.  We know this, because we can't keep them in stock.  And seriously, what's not to love??  Yes, they cost a little more, but keep reading to find out what makes them so special.
Reasons 1 to 95. Let's talk about those colors…
The wizards behind the brand have been perfecting their dyeing process for over 40 years, offering both direct and pigment dyed options in 95 colors. That's 95 gorgeous reasons to love Comfort Colors!
Direct or reactive dyes create pure intense colors that don't fade out.  The dye fully saturates the fibers of the fabric, so that if you were to cut a fiber in half, you would see color all the way through.
Pigment dyes, however, are more magical because they have the ability to change the color of reflected light.  Unlike a direct dye, which is fully absorbed into the fabric, pigment dye rests on the surface and requires a "binder" to stay in place.  This is usually accomplished with a silicone wash that helps the pigment bond to the surface of the fabric.  Pigment dyes create less intense colors that look vintage or washed out and can vary from piece to piece.  If you were to cut a pigment dyed fiber in half, you would see that the color rests only on the surface, leaving the interior white.
Bonus Care Tip:
Due to the nature of the pigment dyeing process, loose pigments may remain on the surface of the garments. It is strongly recommend to wash these garments only with like-colored garments, as some of the pigment dyes may stain light or white coloured garments in the wash.
Washing the garments in cold water will reduce the possibility of staining.
Reason 96. The comfort part…
Comfort Colors products are known far and wide for their soft, vintage feel.  This is largely achieved in three different ways.
First, Comfort Colors uses 100% ring-spun cotton for all of their tanks and t-shirts.  (Sweatshirts are an 80/20 blend of ring-spun cotton and polyester.)  The difference between ring-spun cotton and regular carded cotton is like the difference between a silky terrier and a shaggy dog.
Ring-spun cotton has been spun in such a way that all of the fibers line up in a long smooth yarn, where as, carded cotton is a made up of many shorter fibers twisted together with lots of little ends poking out .  The end result of using ring-spun cotton is a much softer, more comfortable fabric.
Second, Comfort Colors utilizes what is called a garment dye process, which means they dye the entire sewn garment instead of just the fabric.  During this process the garment is washed and dried the equivalent of 50 wash cycles, giving it that soft, worn in feeling long before it ever hits our shelves.
And last, but not least, the pigment dyed garments pick up a little extra softness from that silicone wash they go through during the dye process, which imparts that velvety feel we all know and love.
Reason 97. It's only fitting…
As if the other 96 reasons weren't enough, Comfort Colors garments are all pre-shrunk during the garment dyeing process, so the garment you fall in love with in the store won't change shape when you wash it.
In summary…
We love Comfort Colors as much as you do and are proud to offer a full line of Comfort Colors t-shirts, tanks and sweatshirts in an ever changing array of beautiful colors. Stop in to see what's new this week!  These garments are usually only sold in-store, so if you can't make it in,  just give us a call – 302.368.1646 – to see if we have your favorite items in stock.  We are happy to take phone orders and will ship anywhere in the continental US for a flat rate of $7.95.  (Some exclusions do apply.)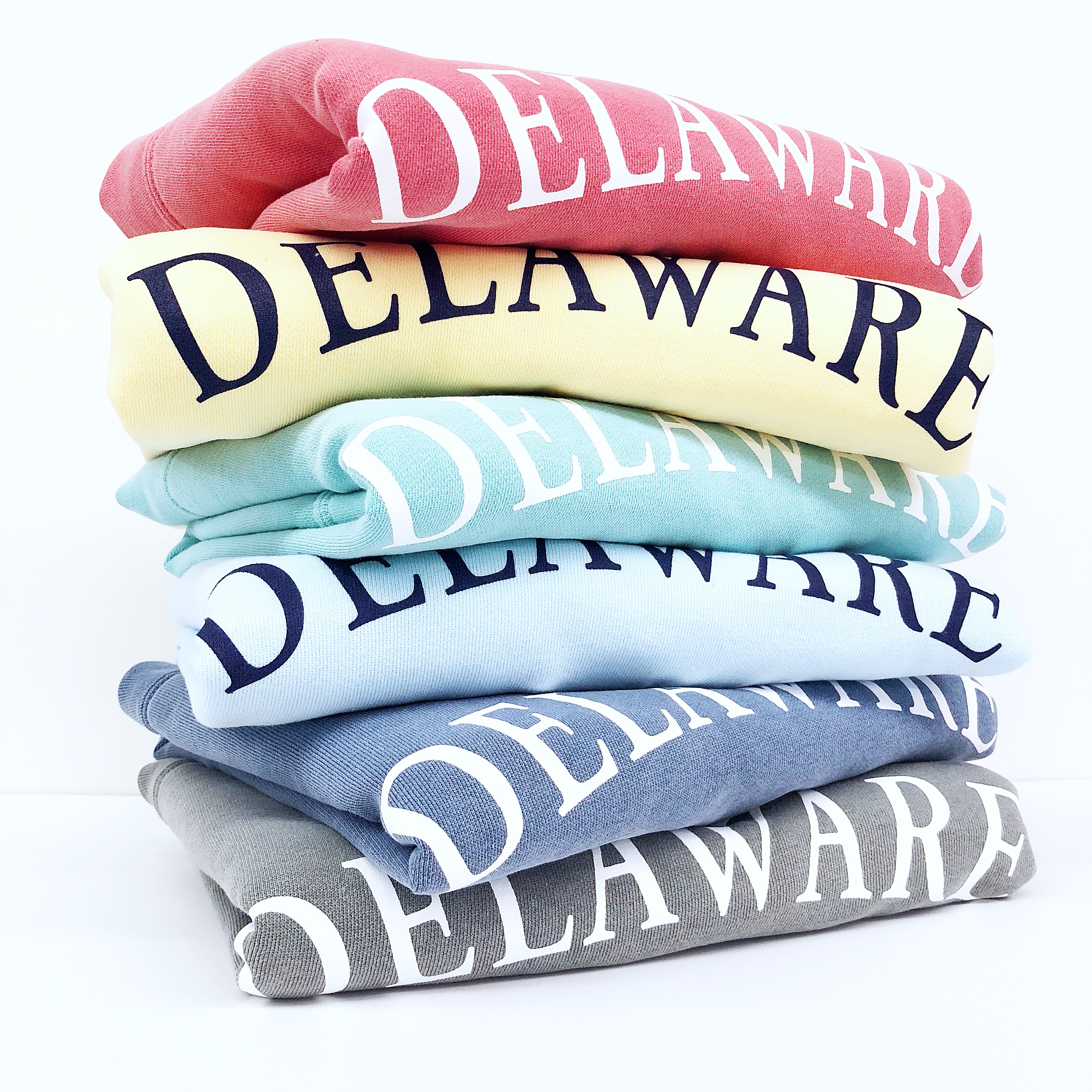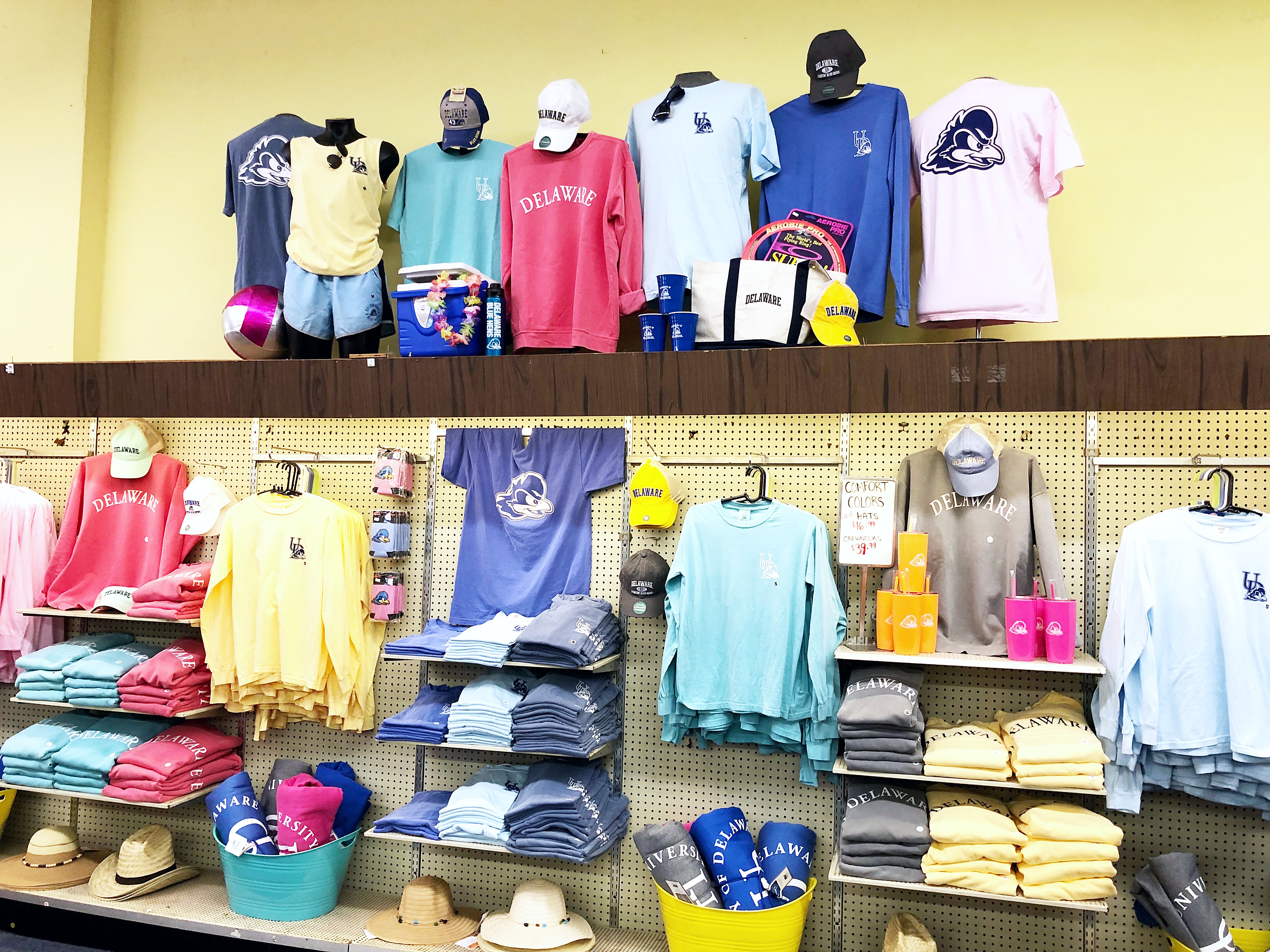 SaveSave
SaveSave
SaveSave
SaveSave
SaveSave
SaveSave
SaveSave
SaveSave
SaveSaveSaveSaveSaveSave
SaveSave
SaveSave
SaveSave
SaveSave
SaveSaveSaveSave
SaveSave
SaveSave
SaveSave
SaveSave
SaveSave
SaveSaveSaveSave
SaveSave
SaveSave
SaveSave