When your not-so-baby Blue Hen graduates from the University of Delaware, it is more than just a celebration of leaving the nest…oh, wait…you did that when they moved out freshman year, didn't you??  Haha!  Of course you did!  Ok, seriously, it's a really big deal…the end of an era and the start of something new.  How exactly should you mark this occasion? Lucky for all of you empty nesters, this isn't our first graduation and we know exactly what you need to celebrate like the wild birds you are!
First, you must show up to graduation prepared to make some noise and cheer your graduate on!  UD Grads especially love it when you wave pom-poms and ring cow bells in the stands.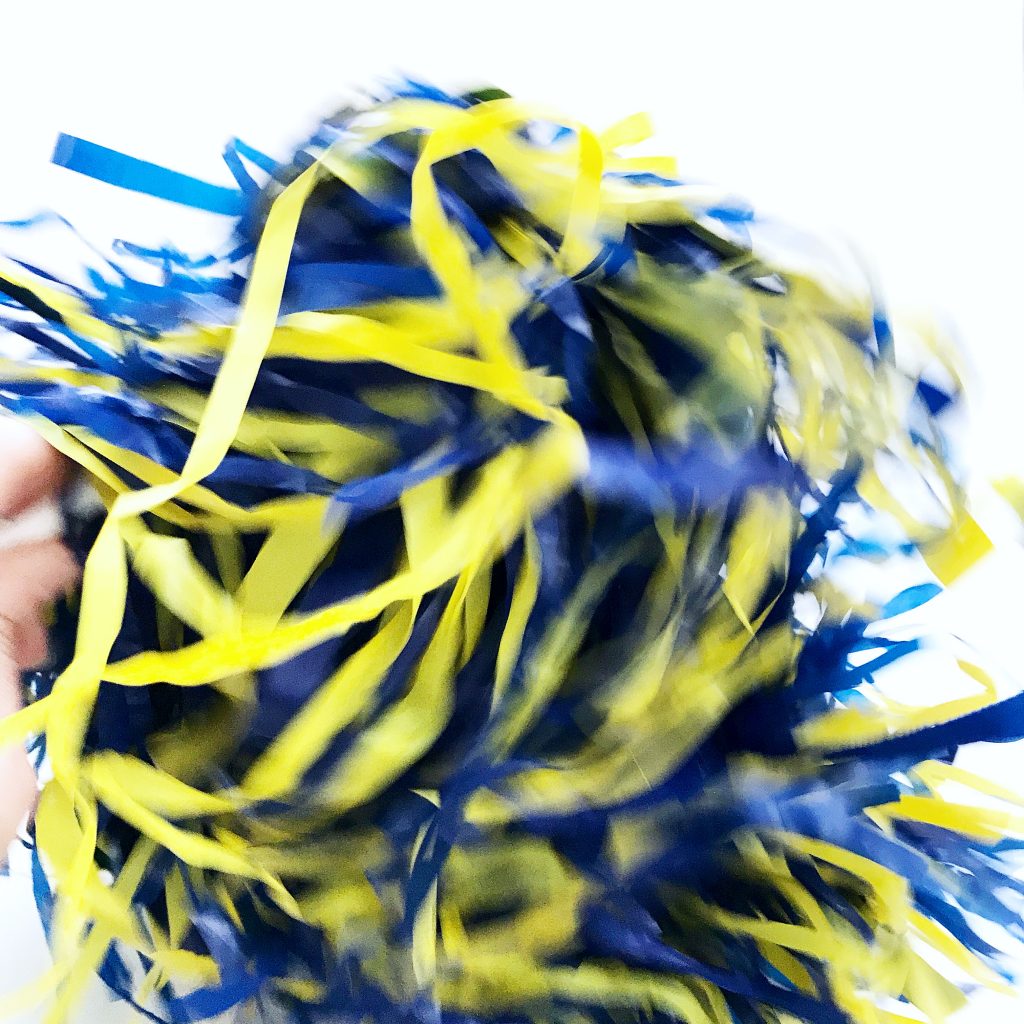 Then you need to plan the ultimate graduation party.  Blue and yellow party ware,  number balloons with the graduation year, beads, koozies and stadium cups set the stage for a Pinterest-worthy event.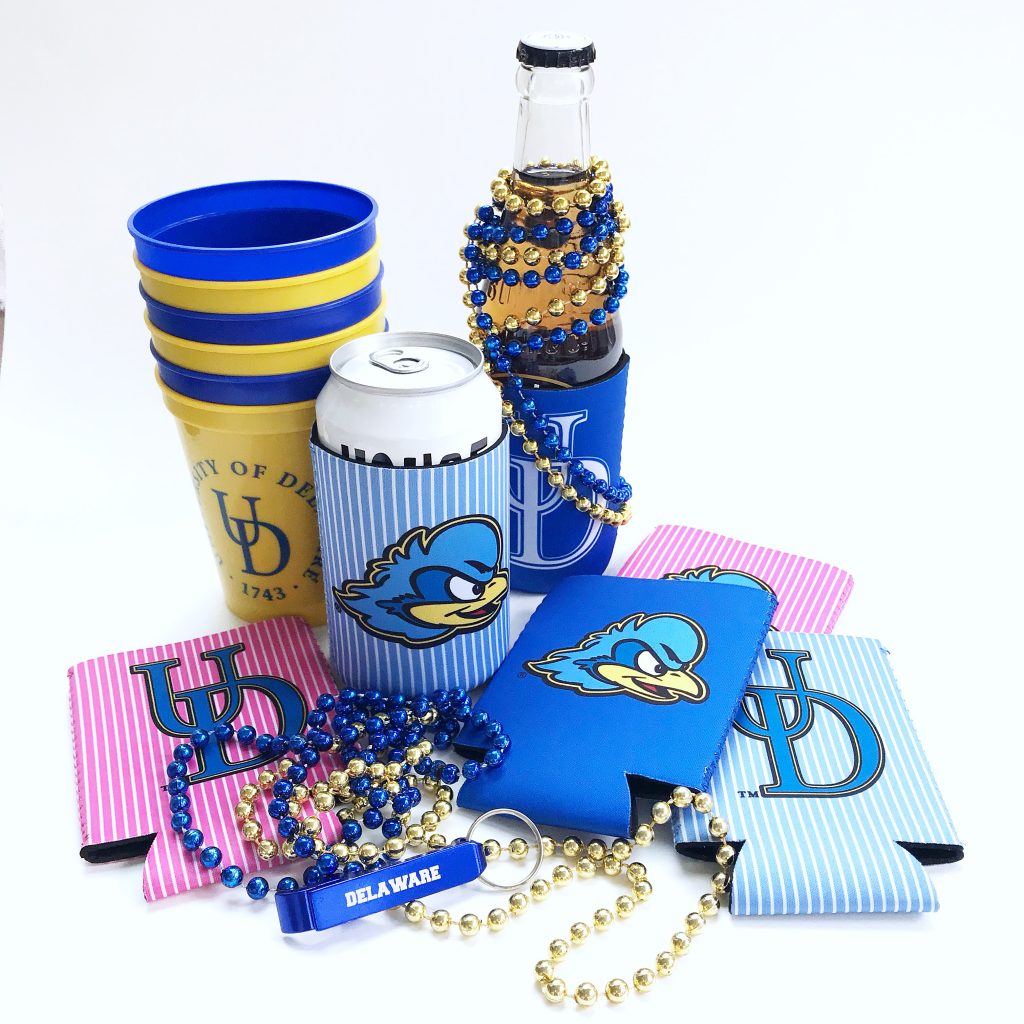 And don't forget a photo booth!   This is the perfect time to snap pics of your grad with family and friends…sunglasses, boas, beads and pom-poms make for great shots!  Preserve the moments later with a University of Delaware picture frame.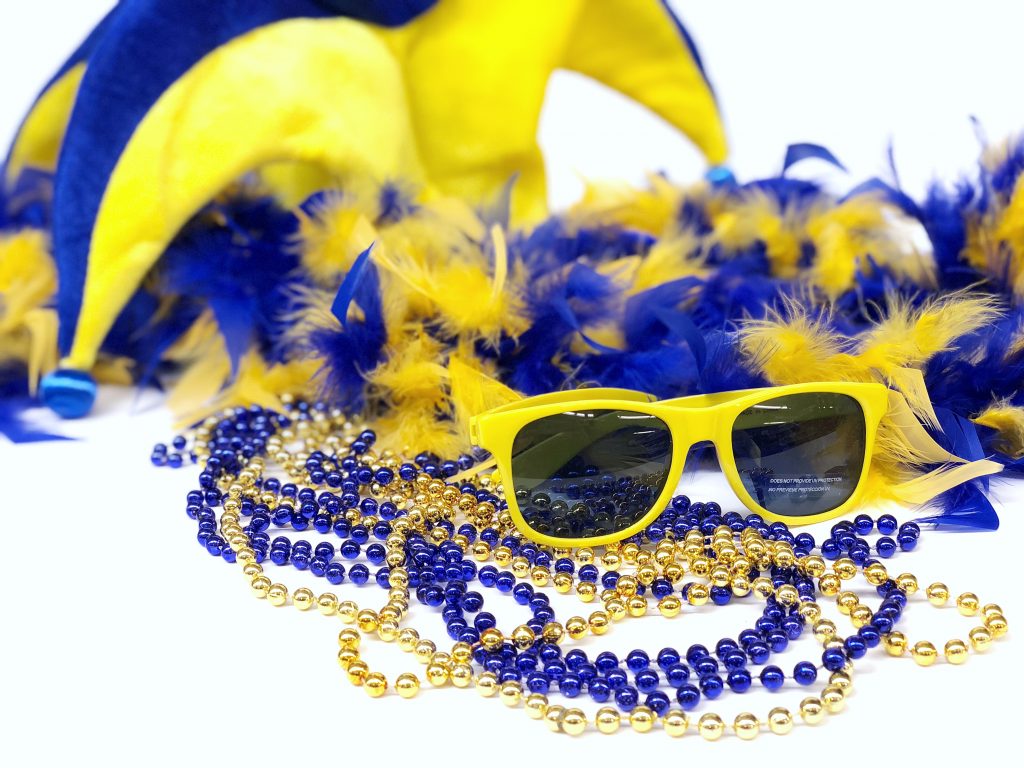 Gifting your grad is easy with University of Delaware ALUMNI gear and apparel…they earned it! (Yah…we went to UD and know "gifting" isn't really a verb.)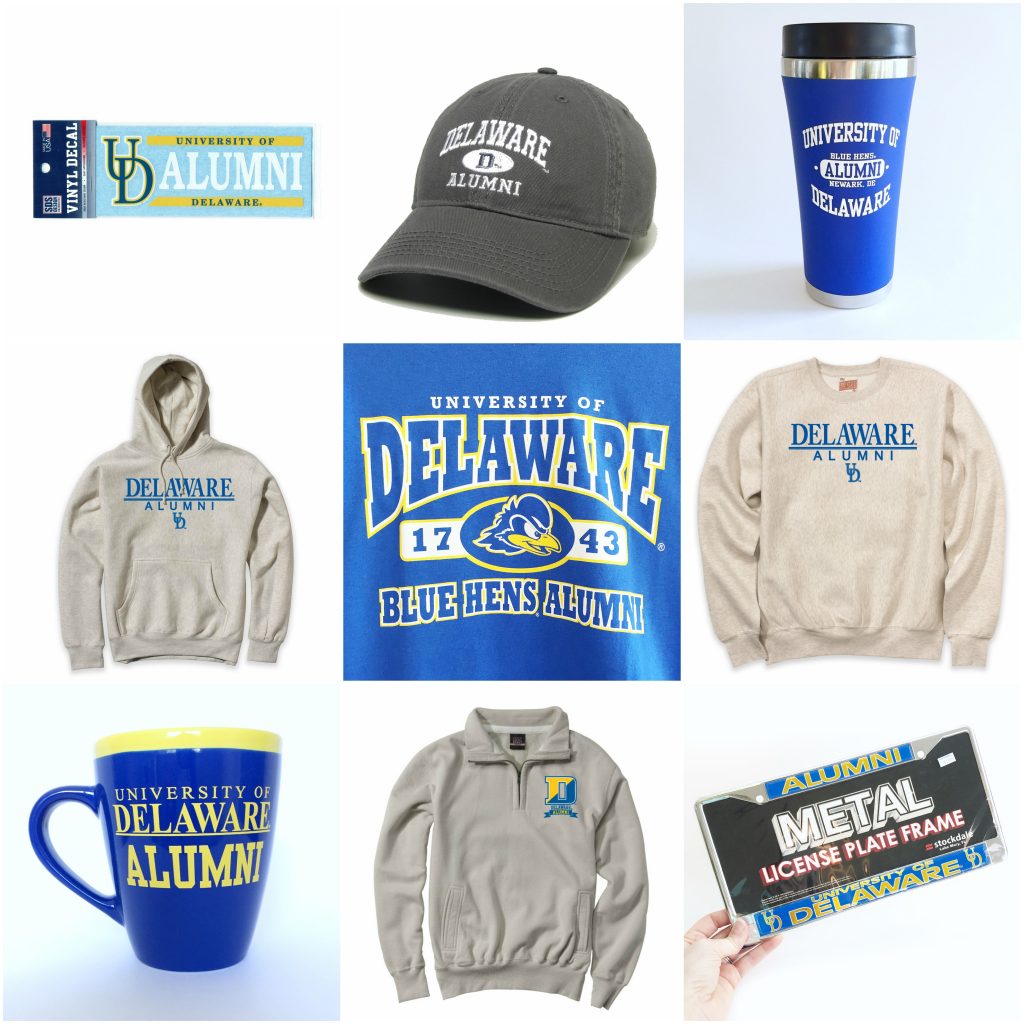 Other great gifts include University of Delaware professional accessories like padfolios, business card holders and silk ties…things they will be proud to show off when they hit the pavement in search of a J.O.B.
Wrap it all up in gorgeous blue and gold gift wrap and tie it up with a fantastic University of Delaware bow.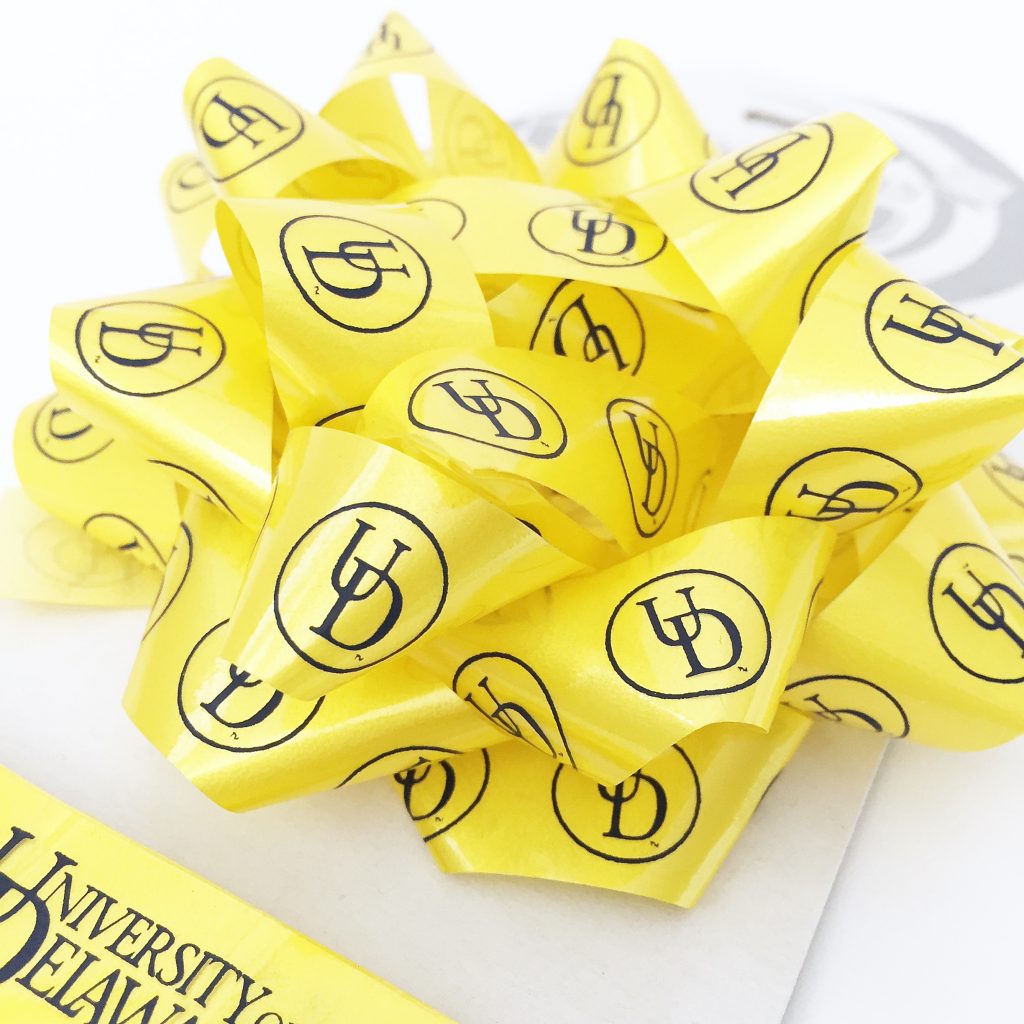 Last, but not least, that gorgeous diploma deserves a nice new home of it's own…
And you deserve a drink!  You've earned it! Congratulations and cheers to you! XO
We hope this provides a little bit of graduation inspiration.  We thank you for your four (and sometimes more…wink wink) years of business and hope we'll see you again at a future football game or alumni weekend!  Best of luck and congratulations again on your student's achievements!  XOXO
SaveSave
SaveSave
SaveSave
SaveSave
SaveSave
SaveSave
SaveSave
SaveSaveSaveSave
SaveSaveSaveSave
SaveSave
SaveSaveSaveSaveSaveSave
SaveSave
SaveSave
SaveSaveSaveSaveSaveSave
SaveSave
SaveSave