If you've driven down Main Street in the past week, you may have noticed that quite a few lime green "sweaters" have popped up on parking meters, businesses and even the town clock.  Yes, it's been a cold spring in Delaware, but the reason for the knit wraps is not to combat the chill…it's to create awareness about Lyme Disease.

I Feel Knitty, Oh So Knitty…
May is Lyme Disease Awareness Month, a time when activists around the country spread the word about Lyme disease and how to prevent it. Newark native, Mimi Eastman, has really taken that task to heart.  Having suffered from Lyme disease since 1998, Mimi has made it her goal to spread accurate information and get people talking about what Lyme is and how to prevent it.  After coming across yarnbombing on the internet a few years ago, the self-professed "yarn addict"  knew what she wanted to do…combine her love of knitting with her passion for Lyme Awareness, creating her non-profit, Lyme Yarnbombs, Inc.  Mimi has said knitting is her therapy.  You might say, it keeps her from…unraveling. 
So, what is a yarnbomb, anyway?  It's a form of street graffiti that uses yarn, instead of paint, to create little works of art for public enjoyment.  The group has volunteers all over the U.S, England and Australia, who knit and crochet each yarnbomb by hand.  Local volunteers then help to sew them all on.  Once the yarnbombs have been installed, people start talking about them and a dialogue about Lyme disease opens up.  It's a creative, joyful way to talk about a very serious topic.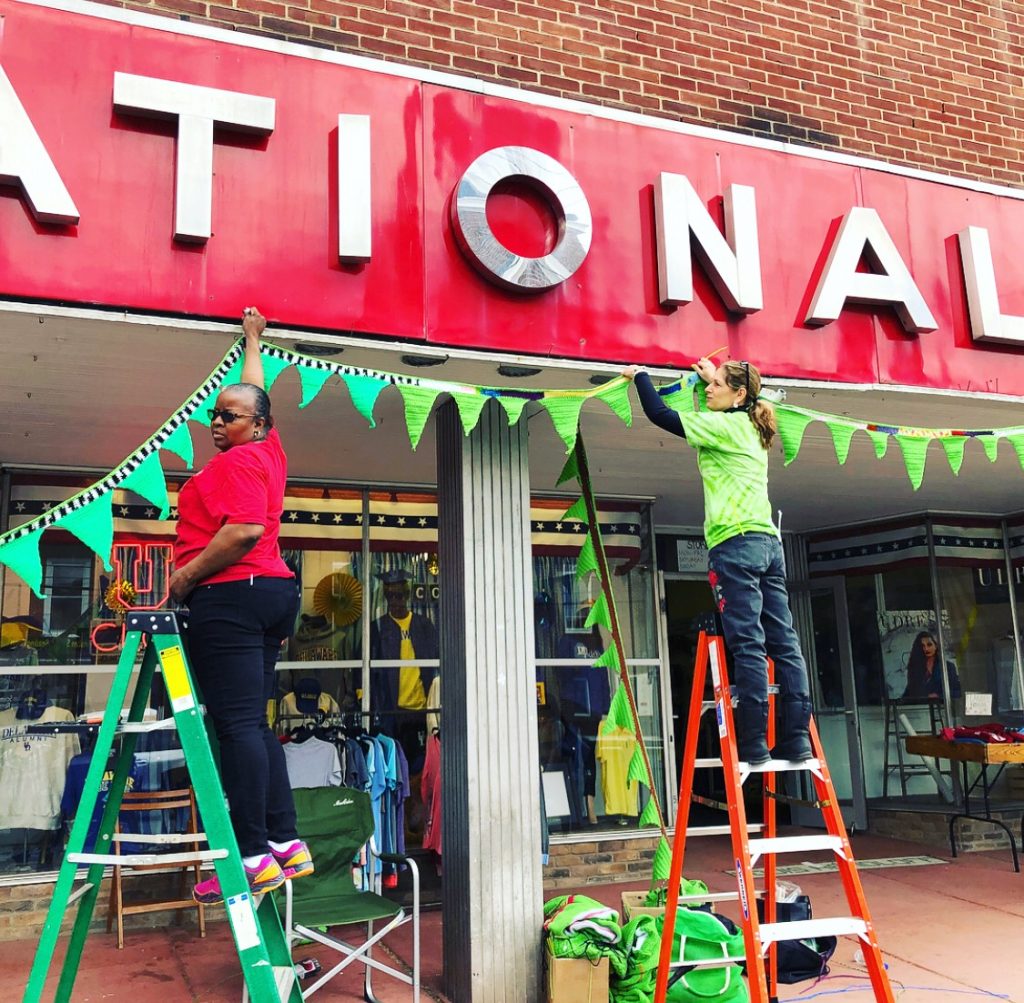 You've Got to be Knitting Me!
Did you know that Delaware ranks among the top 14 states in the U.S. for the most diagnoses of Lyme Disease? No joke!  In 2015, 95% of Lyme disease cases were reported from just 14 states, Delaware being one of them.  In total, there are 25,000 new cases reported each month.  So, what can you do to prevent it?  For starters, educate yourself.  Come down to Main Street and check out our parking meters…each one has a tag on it with information about Lyme disease.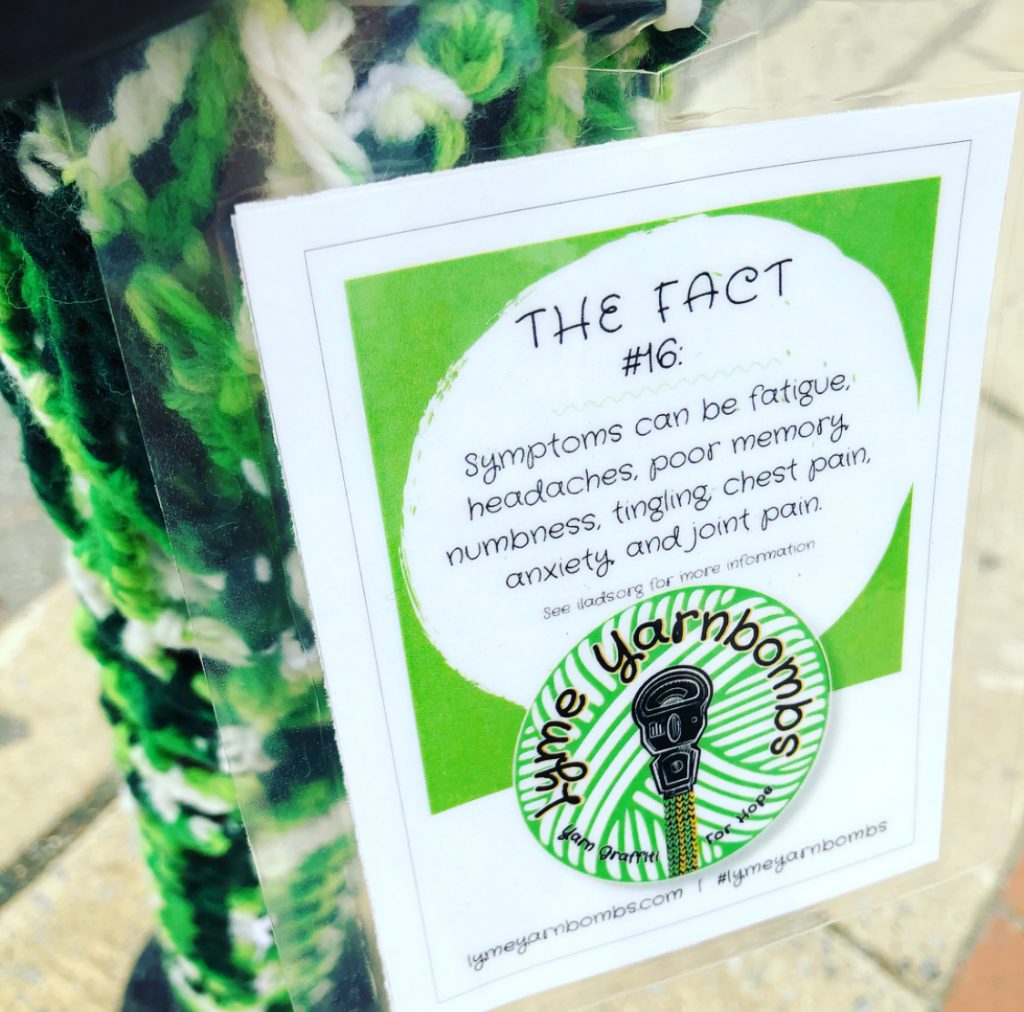 If you can't make it to Main Street or want to read all of the fact cards, visit the Lyme Yarnbomb Fact Page.  All of the facts are taken from the International Lyme and Associated Diseases Society (ILADS).  Visit their website for the most current information and research about tick-borne diseases.  LymeDisease.org and the Centers for Disease Control (CDC) also have excellent resources for learning about Lyme disease and prevention.  UPDATED 2/19/2020: Check out this new resource for more information: Camping Cooks
If you are a knitter and would like to get involved with knitting yarnbombs for Lyme Awareness, contact Lyme Yarnbombs to get started.
You can also help spread awareness by posting pictures of your parking meter using the hashtags: #parkingmeterlymefact #lymeyarnbombs and #yarnbombsforlyme.  Photos featured in this post are from @lymeyarnbombs on Instagram…check that out for more great pics and more info about how to get involved.
Thanks so much to Mimi and all of her volunteers for all their hard work.  We think Main Street looks gorgeous and we hope everyone will come down to see the beautiful yarn bombs and learn a little more about Lyme Disease.
SaveSaveSaveSave
SaveSave
SaveSave
SaveSaveSaveSave
SaveSave